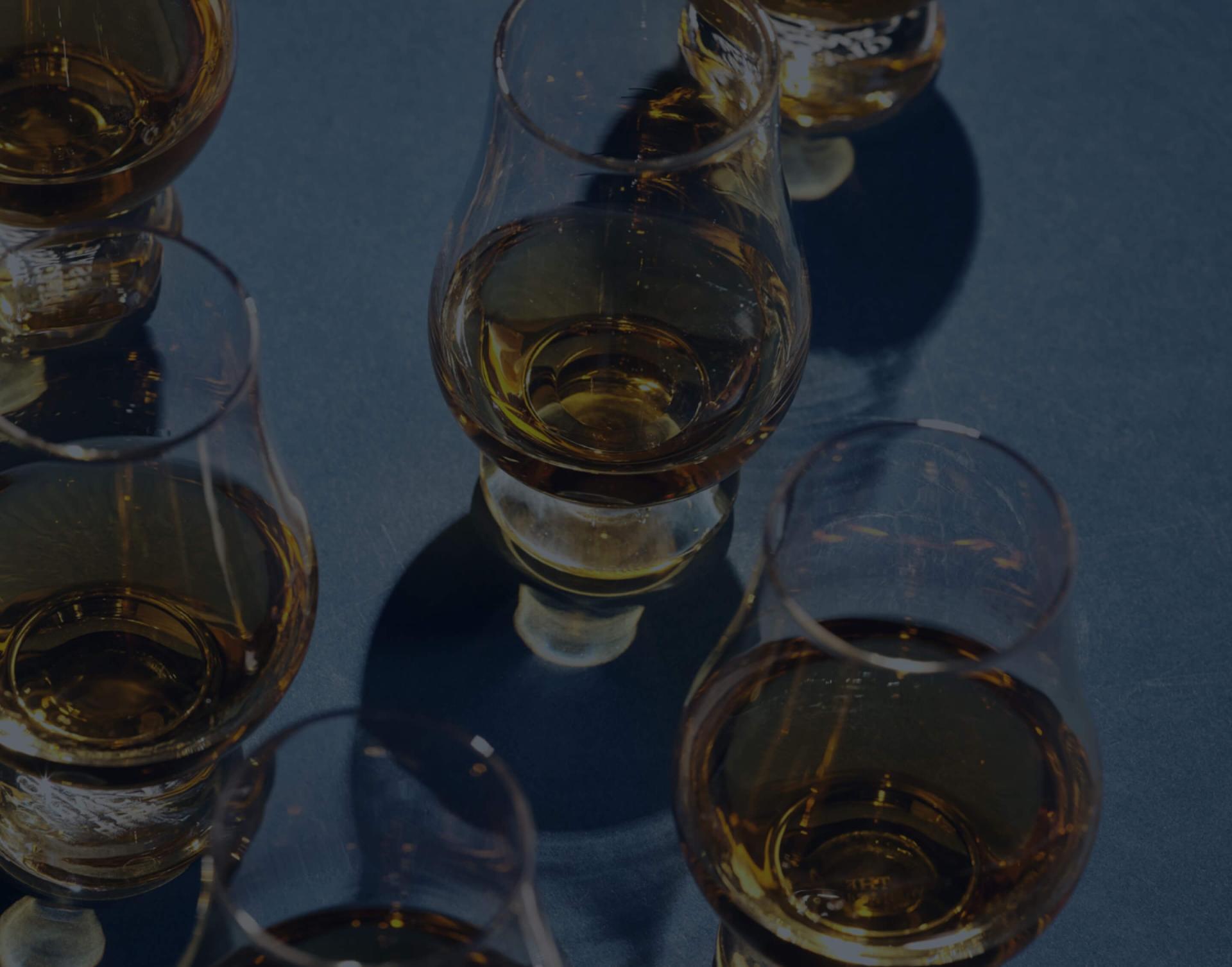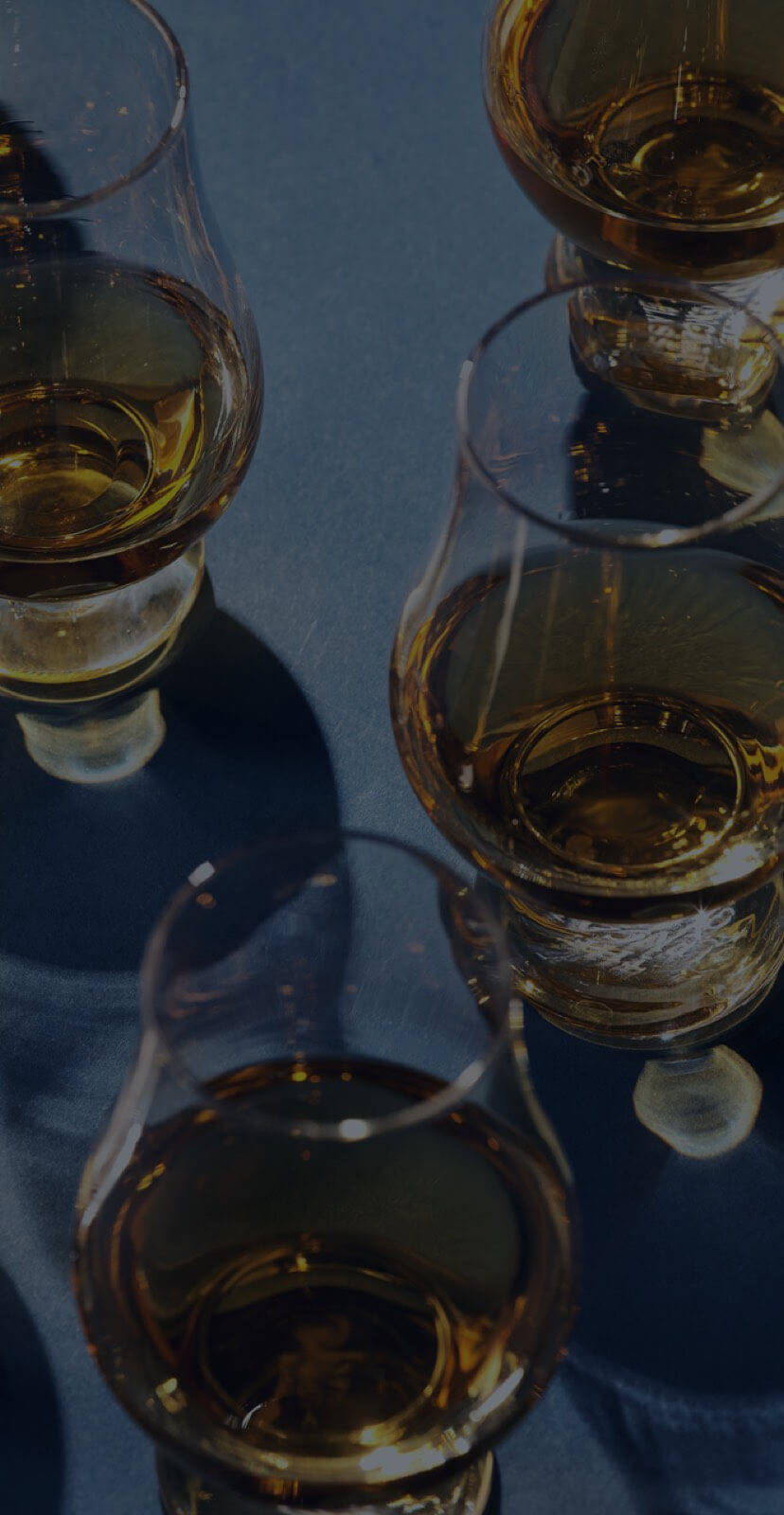 The art of
Selection
An Intentional Blend — Purposefully made and
intentionally sourced, Five Trail is a perfectly balanced
and elegant blended American whiskey.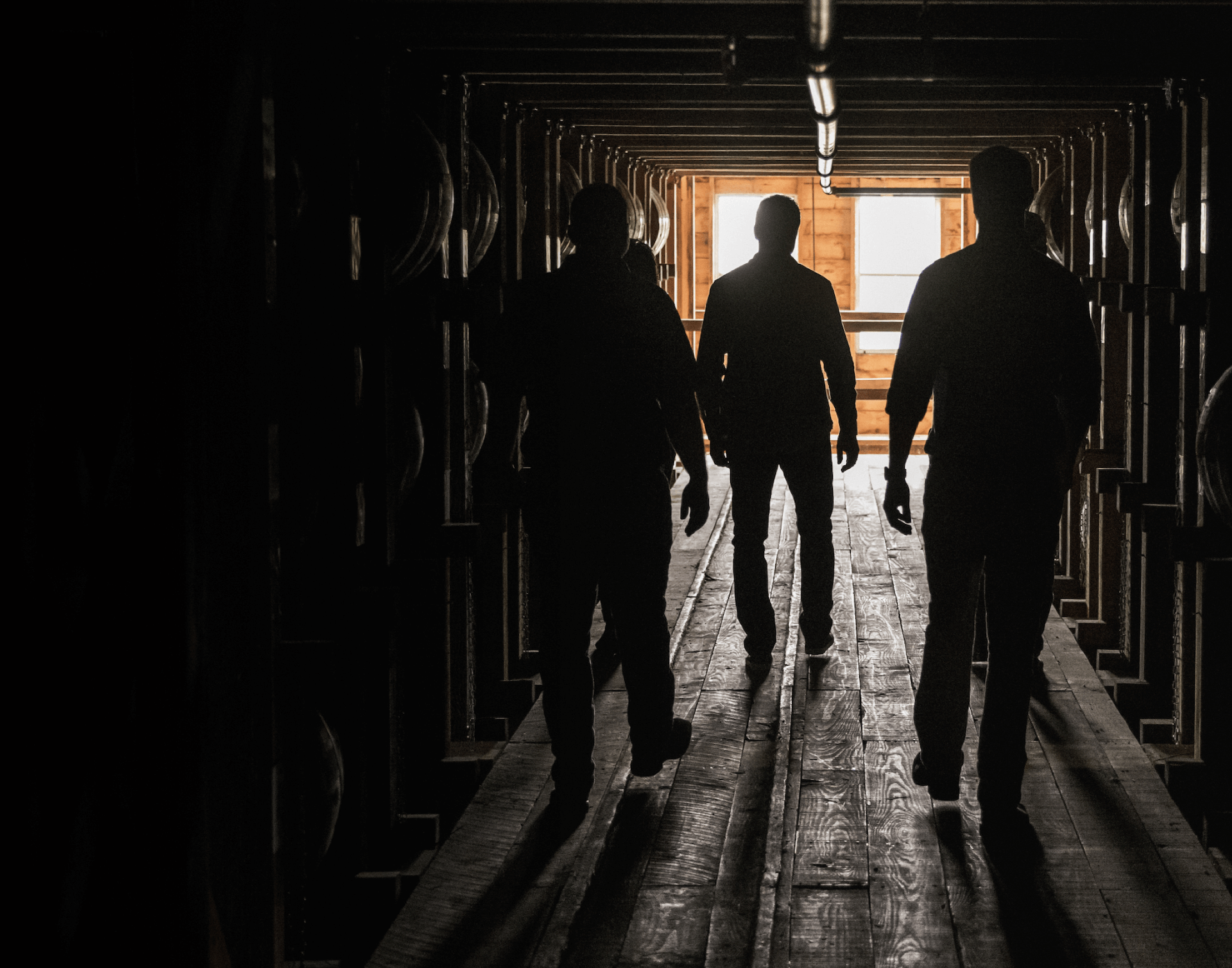 A unified team
The Hands
Behind the
Blend
When it comes to achieving the very best, turns out whiskey is a lot like the people who craft it. When you unite a skilled group, one with a diversity of backgrounds yet a singular focus, great things happen.
We've gathered a uniquely talented team of whiskey experts, distillers, and brewers with the intent to craft an exceptional and unprecedented blend of four distinct whiskies, proofed with pure Rocky Mountain water. The result is a true American blended whiskey, proving the adage that the whole is so much more than the sum of its parts.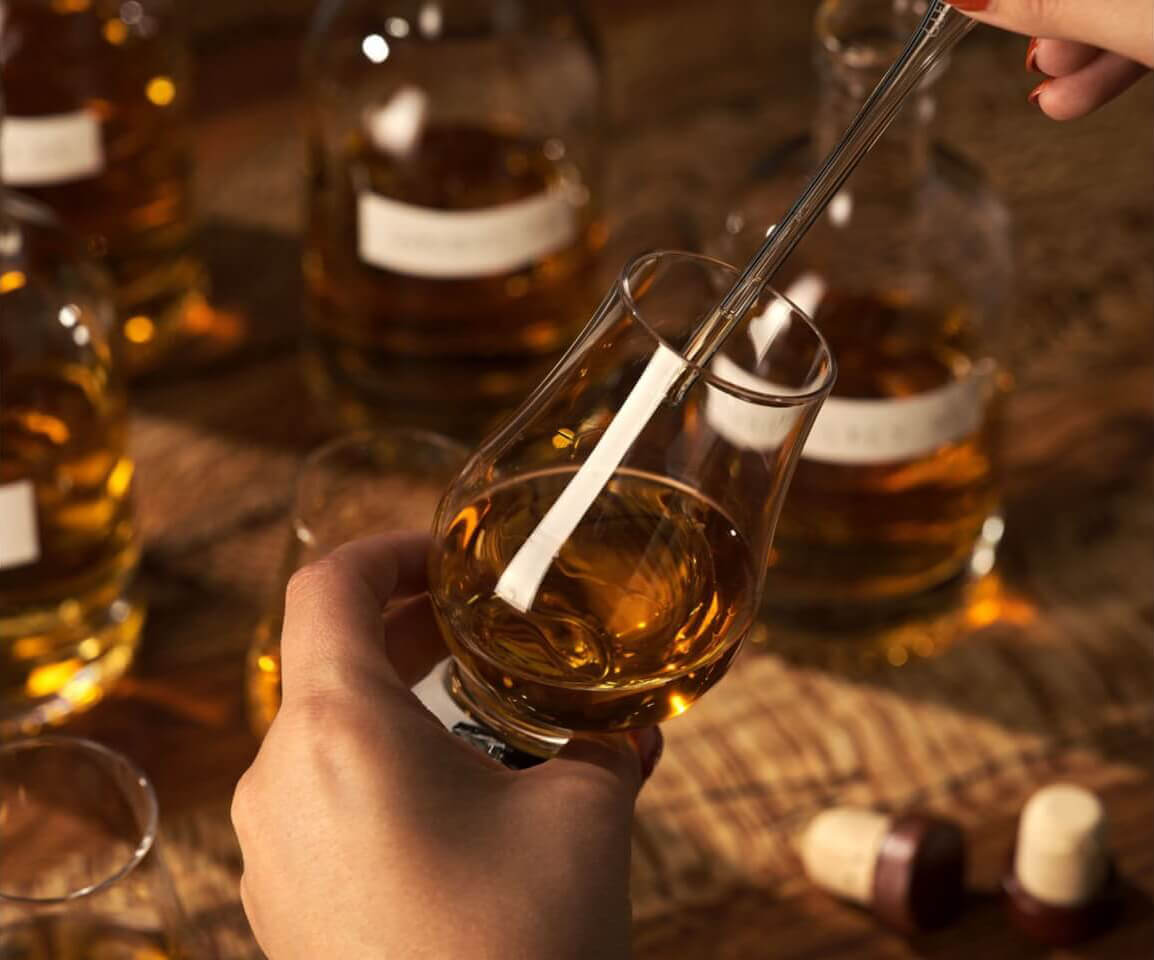 Where Quality Begins
Our Dedication
to Selection
From utilizing Coors malt made in Golden, Colorado from local barley, to
partnering with the renowned Bardstown Bourbon Company, to
meticulously perfecting every aspect of our blending process, we've
honed each step of the production of Five Trail.
We believe that quality is determined in the details, which is why we've pulled out all the
stops to ensure the whiskey that you pour into your glass meets our high expectations
and is exactly as we intended it to be.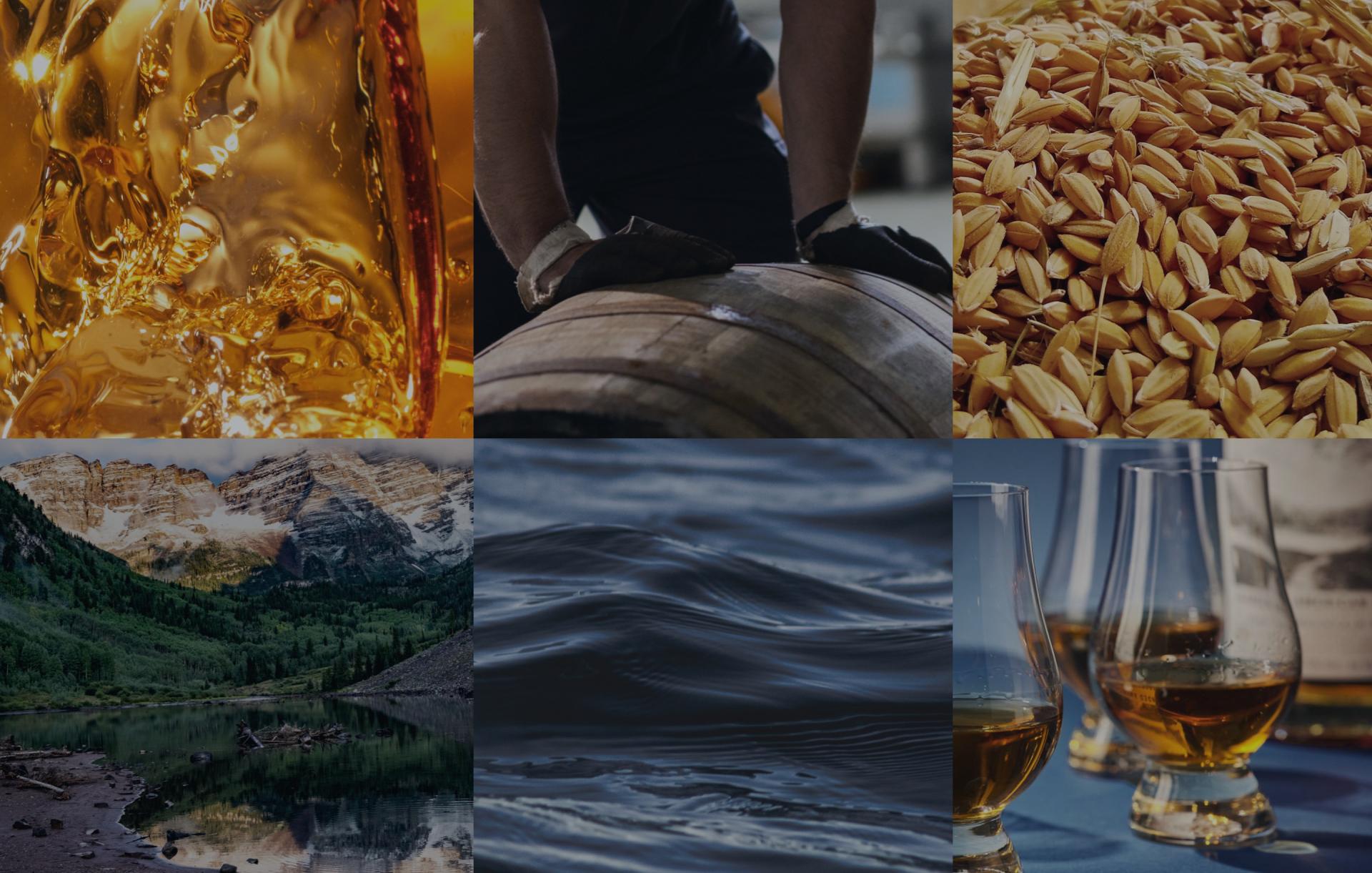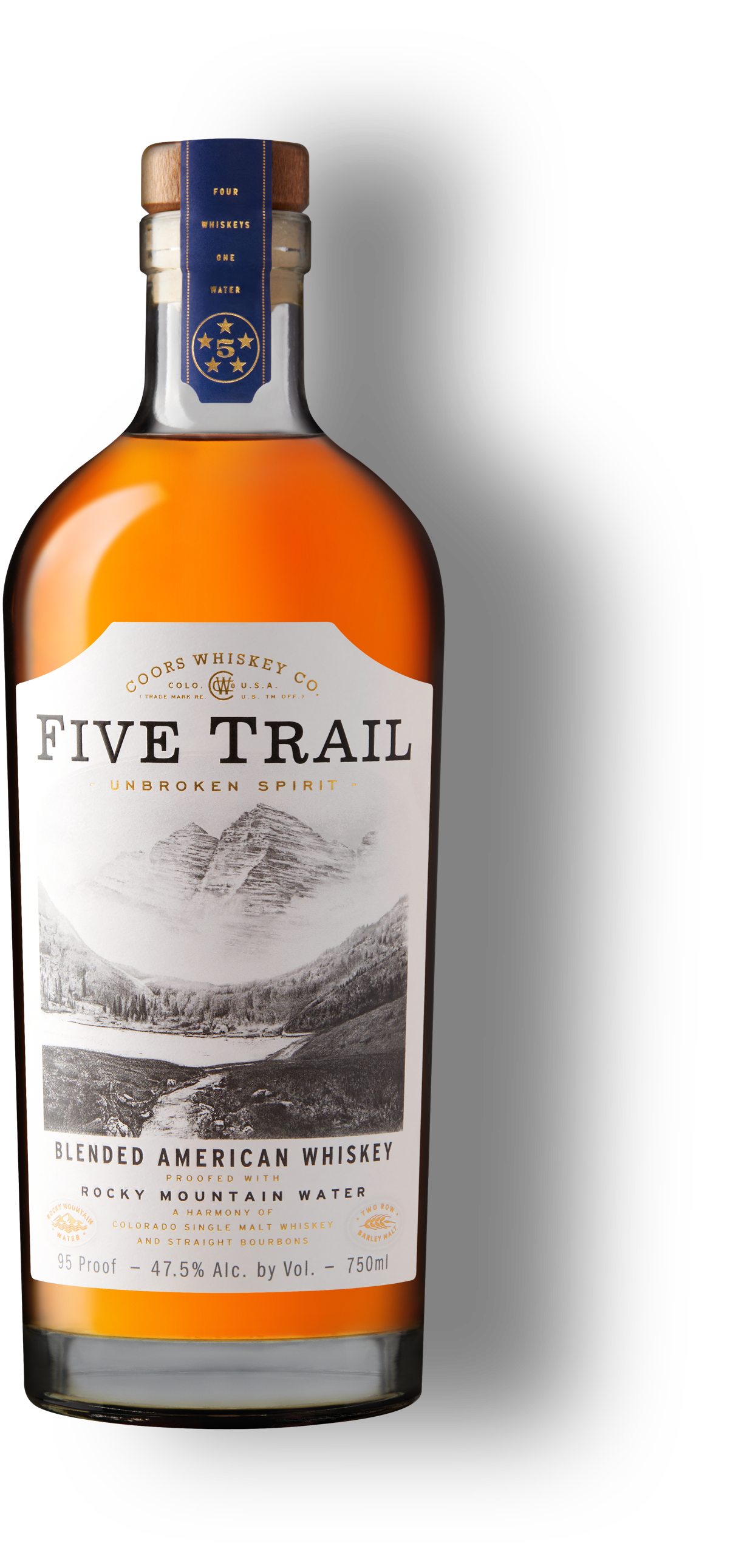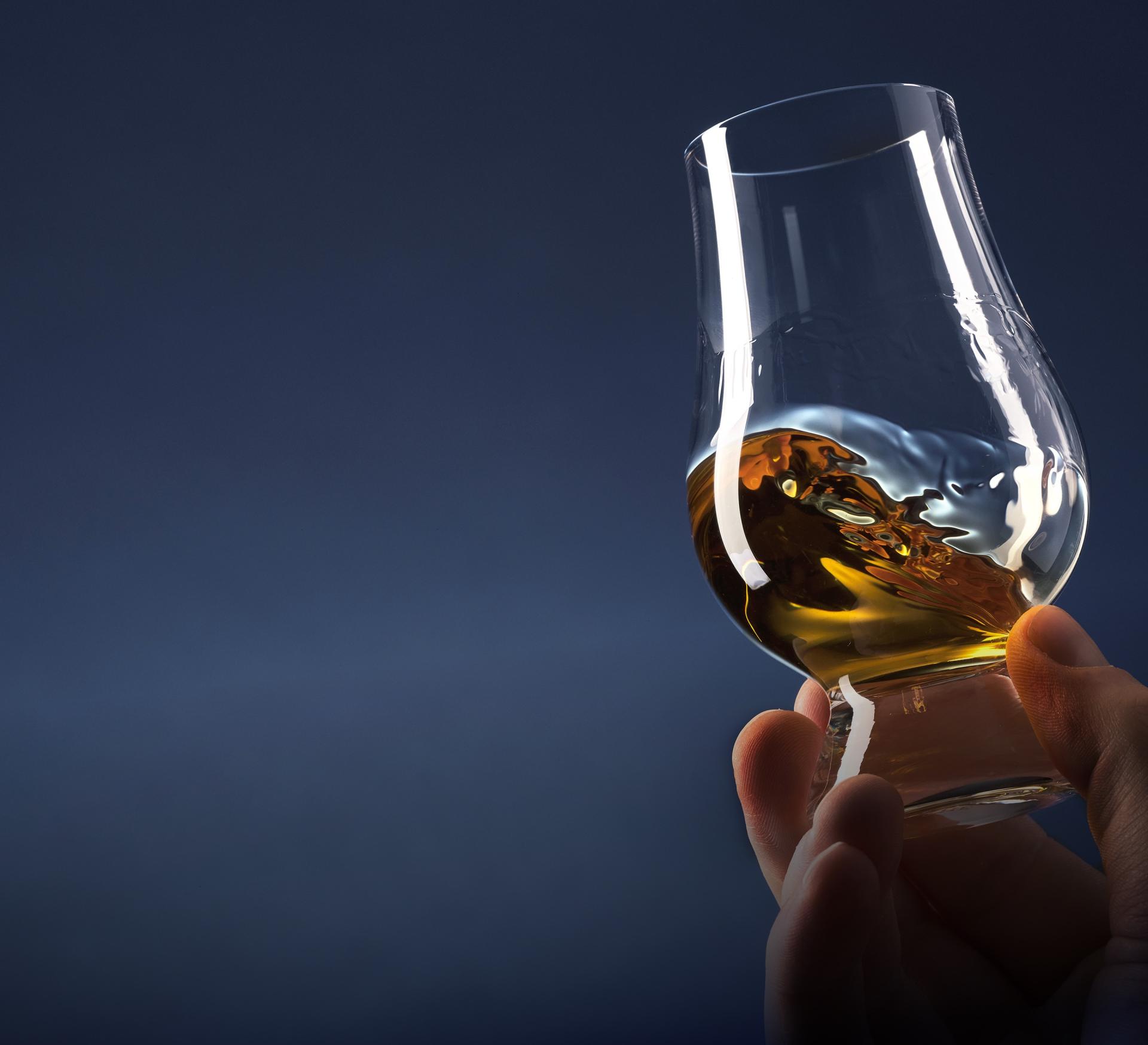 Patience in the process
Defining an
Intentional
Blend
Our team tasted over one hundred custom blends to achieve this first
release of Five Trail, with each of the five ingredients intentionally
sourced for the unique qualities it brings to the final blend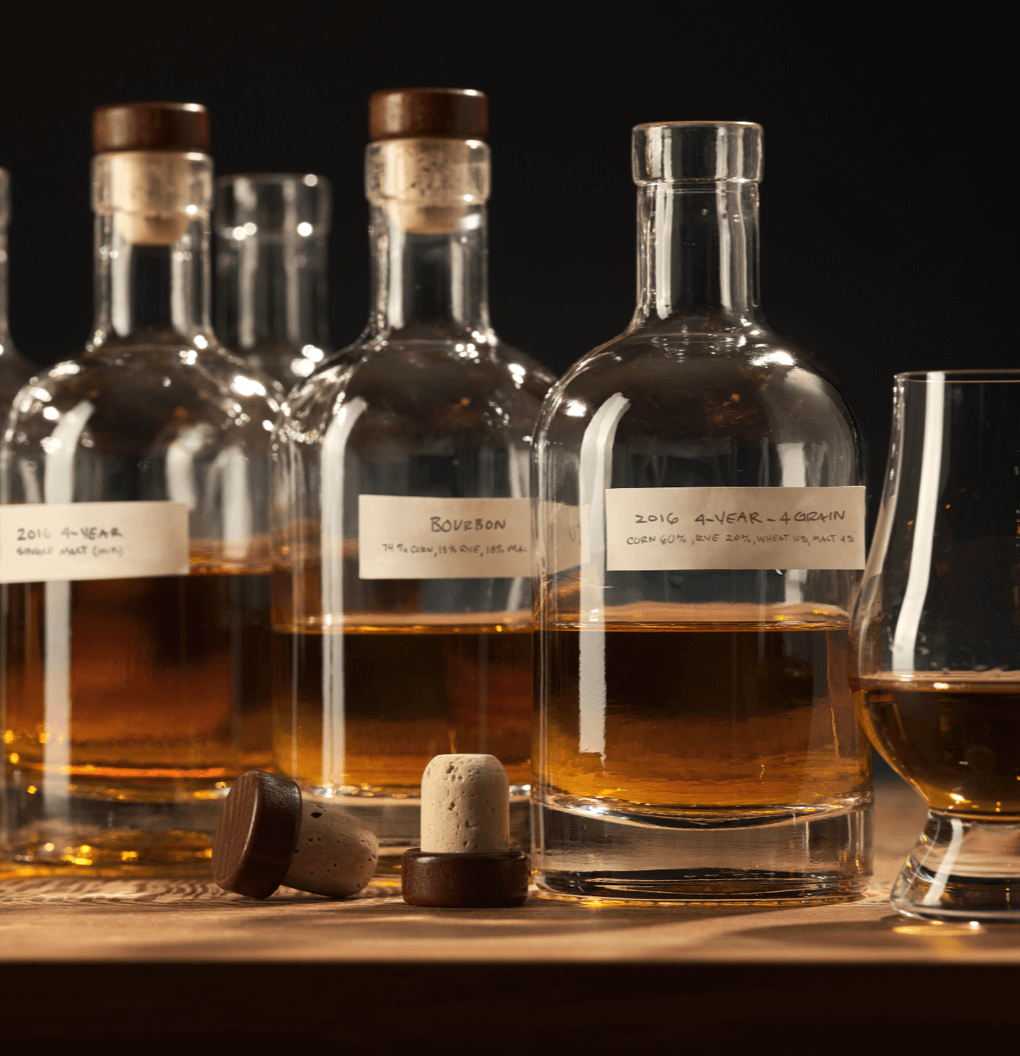 More Than A Sum
Five Ingredients,
Each With A Story
Aged from four to thirteen years, each whiskey within our blend brings something different to the table. Proofed with pure Rocky Mountain water, the result is both powerful and elegant.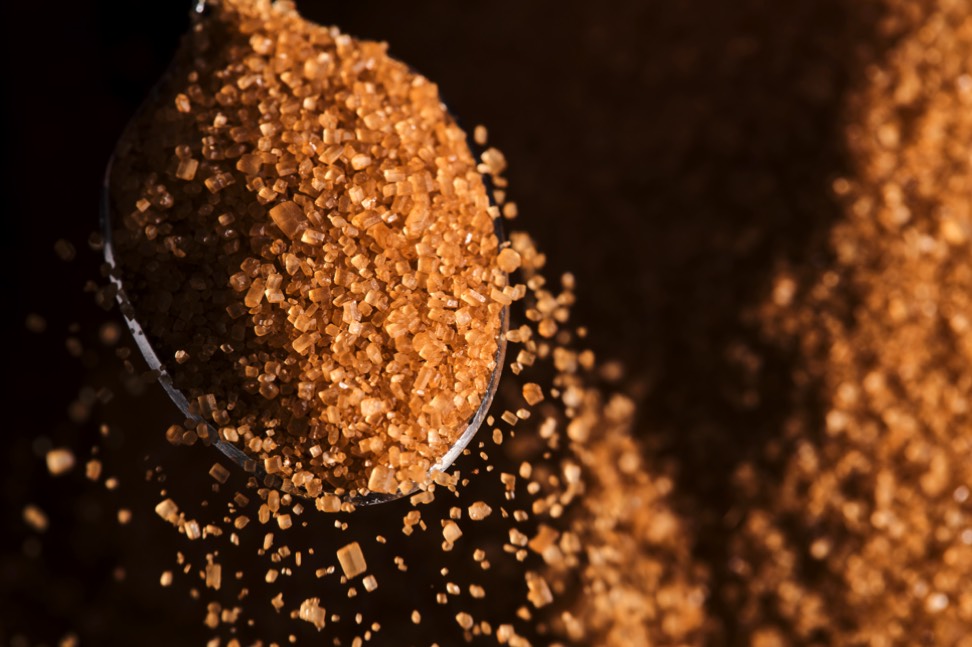 13 Year Kentucky Bourbon
A balance of brown sugar sweetness with woody earthiness.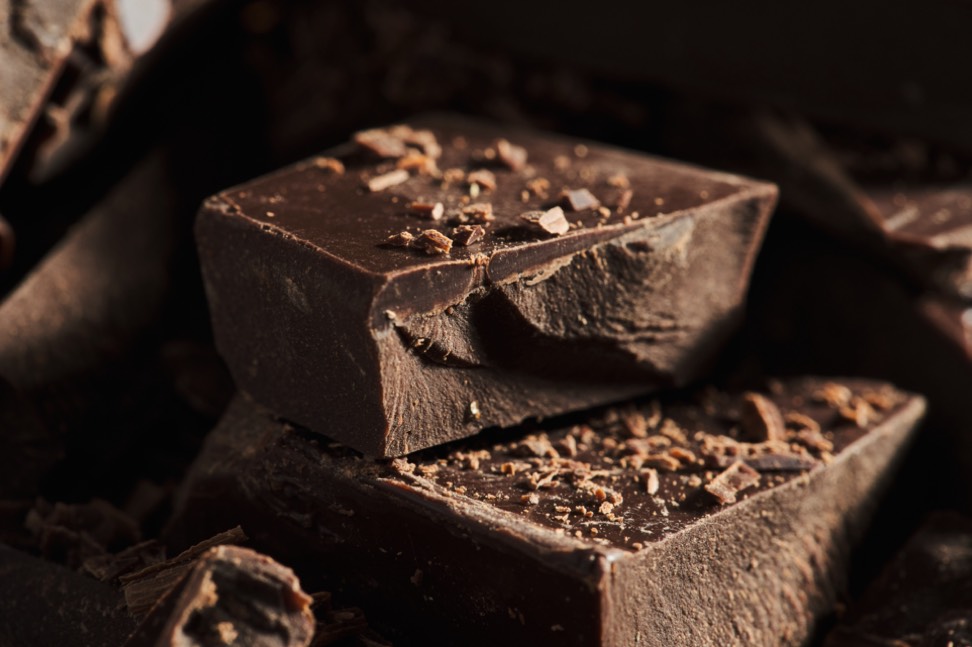 4 Year Colorado Single Malt
Chocolate and roasted nuts with a fresh-baked biscuit aroma.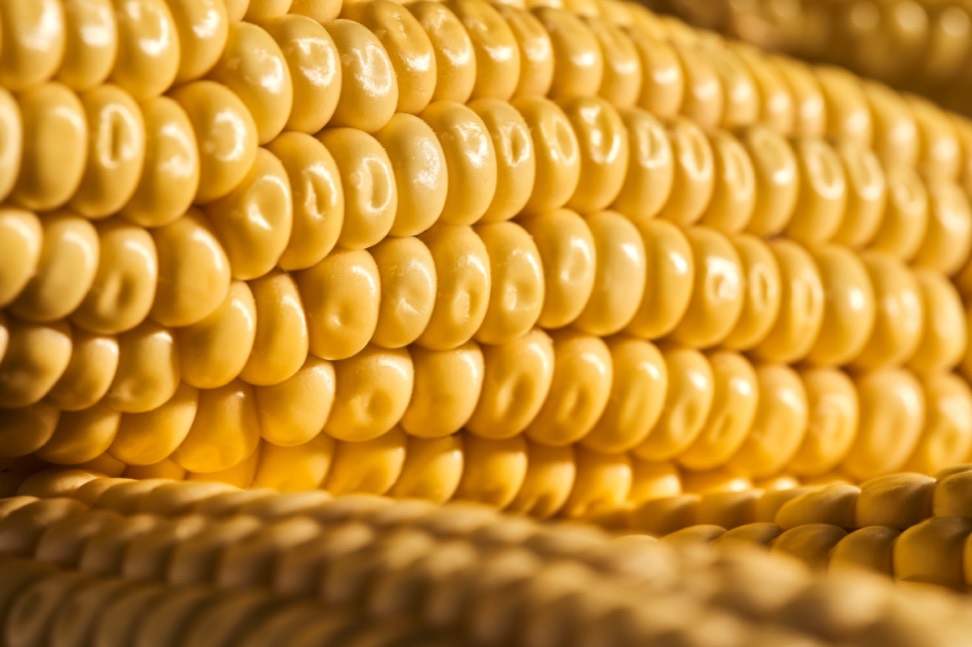 4 Year Kentucky Four Grain
Grain-forward flavor with corn's subtle sweetness.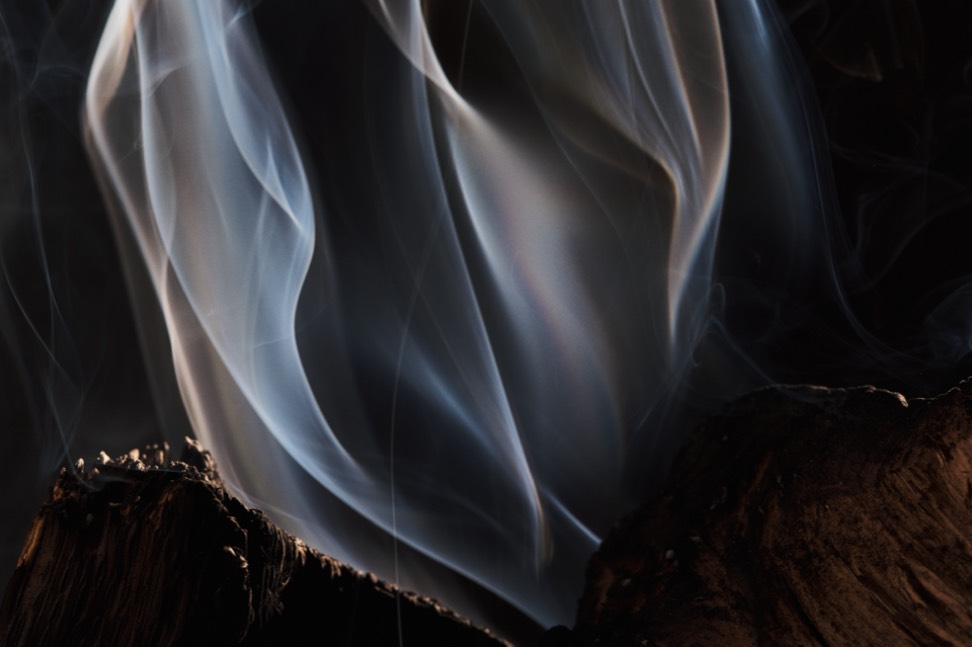 4 Year Wheated Bourbon
This Indiana bourbon brings an earthy char and smoke, balanced with baking spices.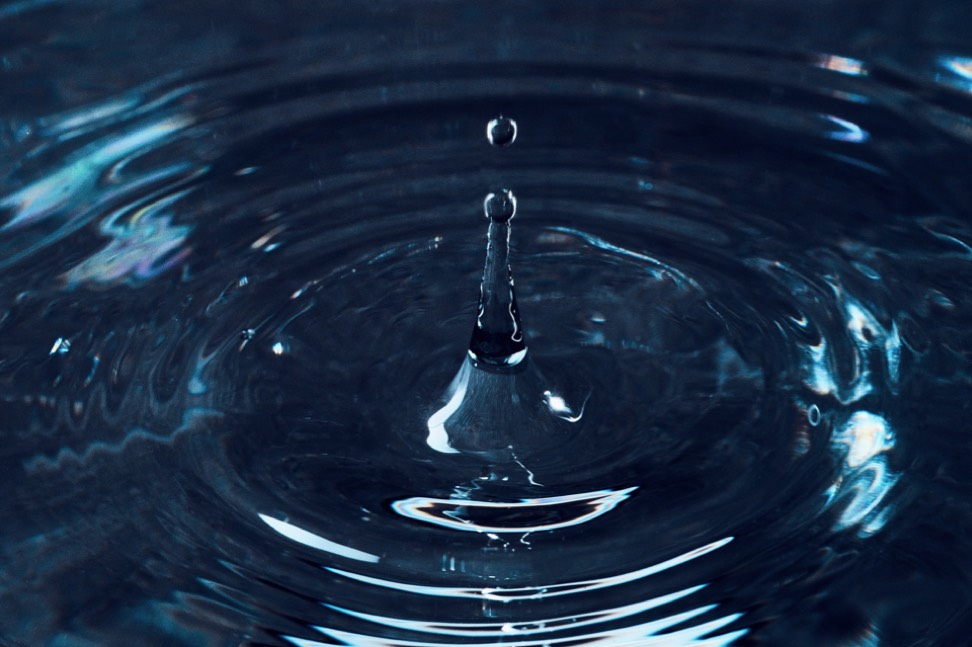 Pure Rocky Mountain Water
Fresh with earthy undertones and a subtle viscosity.
A Whiskey to Savor
A Complex &
Nuanced Whiskey
Experience
Enjoy neat, on a large rock, or in a Five Trail
Old Fashioned.
Pour Five Trail directly into a glass and allow the liquid to open up for a few minutes. Per your preference, add a large ice sphere or 2-3 drops of water to further release the heady malt and vanilla tones with ample overlay of sweet toffee and honey, heightened with distinct spice characters of ginger and cinnamon that flow through to a finish that is long and playful.